Eclectic Education Series
Science
only $39

Planning for the f

uture


Besides simply giving the student a good education, another advantage of introducing the student to all of these areas of science is that it gives the student the ability to discover what his talents and inclinations are, providing a basis for decision-making, should he decide to enter one of these scientific fields.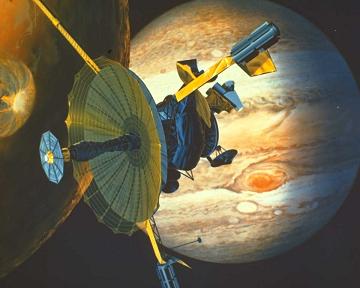 "Are the books difficult to learn- will I need a teacher?"
The majority of books included on the Science CD avoid being overly abstract or technical. They have been written and designed with the goal of being instructive, but also intriguing and practical. Norton's Elements of Chemistry, for instance, has avoided experiments which require the use of expensive or involved apparatus, in order to allow the student to use materials readily available in most kitchens or stores.



"I don't plan on being a scientist- do I need these books?"


While it is true that a knowledge of all of the sciences included on the CD may not be necessary to every student in view of their choice of career, a basic knowledge of many of the subjects will be of great use in ordinary life. For instance, a knowledge of Accounting and Economics is necessary to running a successful household, even if you do not run a business. An in-depth knowledge of physics may not be useful in daily activities, but a practical knowledge of how a pulley or lever works can easily have an applied use.




Will run on any computer.


The Science CD uses PDF files, which will run on Vista, Mac, or any other operating system. The Science CD is designed to be a printing curriculum. In case of torn or damaged pages, the books are easily reprinted. This also allows for

easy

use over multiple children.
The entire collection of Science books from the EES is now available on CD for only $39--- and your satisfaction is guaranteed. If unhappy just return within 30 day's, and we will immediately give you a full refund.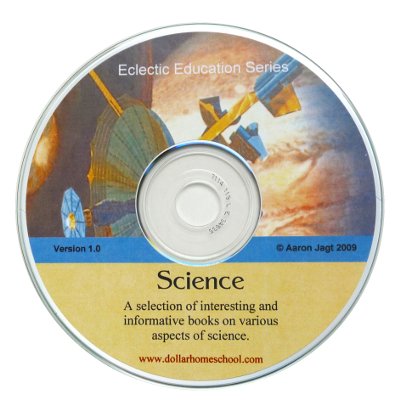 Questions? Contact us by e-mail at
For a limited time we are offering FREE priority shipping!

The Science CD is part of the Eclectic Education Series. The complete selection of books from this series is now available, including books on every subject; Reading, Grammar, Science, Math, History, and more. Read more about this series by clicking here. Purchase the entire series and save $56!