The entire collection of Ray's Arithmetic is now available on CD for only $59--- and your satisfaction is guaranteed. If unhappy just return within 30 day's, and we will immediately give you a full refund.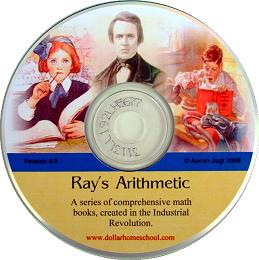 Questions? Contact us by e-mail at
For a limited time we are offering FREE priority shipping!

Purchase using either your Credit Card or Paypal account by using Paypal's secure order form.
Yes! I would like to order the complete Ray's Arithmetic Series of 38 books on CD for only $59.00!