Need a little help getting started?

If you are interested in the Eclectic Education Series but you still feel unsure if you would be able to use these books in your homeschool, then I think that the next best step for you would be to purchase Sherry Hayes e-book, Homeschooling Sanity.

It is only $11.50, available for immediate download, and it is chock-full of great information. Not only will you learn about how she uses the Eclectic Education Series, but you will also enjoy and be inspired by the story of how Sherry Hayes has been able to homeschool her own 15 children.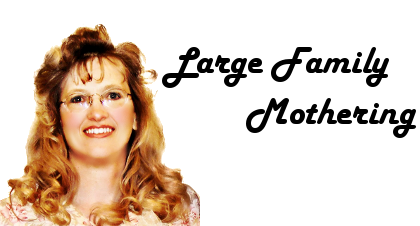 The writing of

Homeschool Sanity

was first begun as the result of a collaboration between Sherry Hayes and myself, in which I asked her to write introductions for the books in the Eclectic Education Series (EES). She did a wonderful job, and wrote introductions for each of the 5 collections of books in the EES:

Ray's Arithmetic

,

McGuffey's

,

Grammar

,

Science

, and

History

.
Inspired by this, she proceeded to expand on her efforts, adding advice and philosophy she has gathered over her 23 years of homeschooling her 15 children ending finally with the creation of this wonderful, expansive, and thoroughly practical guide to homeschooling, in which she gives what every homeschool mother and parent needs: Homeschool Sanity.
This is not a cheap book with a few words of general advice. Homeschool Sanity provides over 160 pages of thoughtful, practical thinking from a mother who has dealt for more than 23 years with the real, every-day problems and difficulties that homeschooling can bring.
"Over the last 23 years of actual homeschooling experience I have tried just
about every curriculum and method available, from textbooks to unit studies to
Charlotte Mason to the unschooling methodology." – Sherry Hayes
Some of the content in the book is duplicated in her introductions that are included on the Dollar Homeschool CD's, but the book has plenty of unique content of its own, and if you would like a preview of what homeschooling with the EES would be like, this is a truly excellent resource. Click Here to go to her website.

If you are interested in purchasing a paperback version of Homeschool Sanity on Amazon, it is available here.


She has also created a primer with flashcards and helpful information specifically for the McGuffey's Readers, which is available here.